________________
Code Blue: An Introduction to Programming for Doctors and Medical Students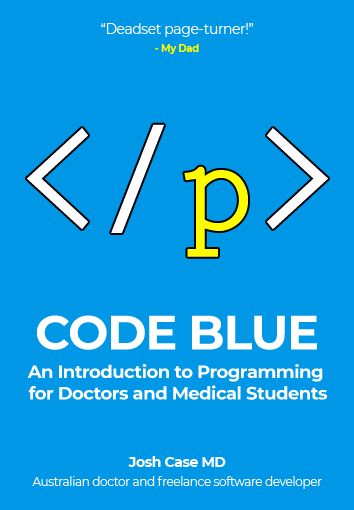 Learn to code from scratch as a doctor or medical student with no tech background. (The best investment you'll ever make).
Get it here.
________________
Things I've written
________________
Things I've built
Pathology.js
A script to automate the generation of inpatient team pathology lists in Australian hospitals.
TEM/TEG Guide
An app for iOS and Android that helps doctors prescribe blood products in major trauma.
Daily Medical Trivia
A mobile app that brings together Candy Crush style gameplay with med school trivia content.
PredTabs
A calculator to help Australian doctors write PBS prescriptions for prednisone.
________________