Introducing Grow Locum: The Revolutionary Solution to Australia's Medical Workforce Crisis
Planting our way to better healthcare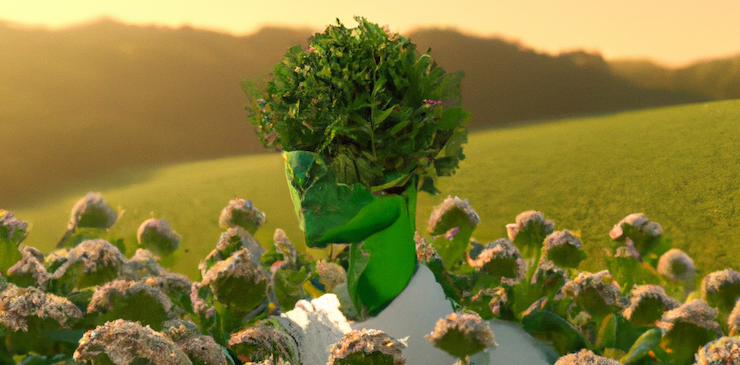 Australia is facing an unprecedented challenge when it comes to medical workforce distribution, retention, and burnout. As the CTO of Go Locum, I've seen firsthand the challenges that hospitals face in filling urgent roster vacancies with quality doctors, leading to overworked staff and compromised patient care.
That's why today I'm excited to announce our new product line, "Grow Locum". Over the past 18 months we have been developing world-first technology in secret that promises a sustainable solution to the medical staffing challenges facing hospitals and doctors in Australia. With Grow Locum, hospitals will have access to a steady supply of hard-working and conscientious locum doctors, while doctors will have the flexibility they need to balance their work and personal lives.
Governments and hospitals have for a long time treated hardworking and compassionate healthcare staff grow as if they grow on trees. After all, doctors possess many of the qualities that we look for in healthy, thriving trees: they are resilient, adaptable, and able to weather even the most challenging of conditions.
But until now, the idea of growing doctors on trees has been little more than a dream. Traditional horticulture techniques simply haven't been up to the task of generating the high-quality, genetically modified seeds needed to bring this vision to life.
That's where Grow Locum comes in. With our advanced genome editing technology, we're able to create seeds that are specifically designed to produce conscientious and hard-working locum doctors. These seeds are carefully nurtured and grown into trees that produce a steady supply of high-quality medical staff, providing hospitals with a reliable solution to their staffing challenges.
Of course, there are still some who might scoff at the idea of growing doctors on trees. But at Grow Locum, we're proud to have assembled a team of experts who are passionate about revolutionising the medical workforce.
Leading our team is our Head of Growth, botanist Dr Flora Bloom, who oversees our efforts to branch out and bring our revolutionary technology to hospital gardens all across Australia.
To help bring our genetically modified locum doctors to market, Grow Locum has announced a new seed round of funding, led by none other than Wesfarmers Group Limited, the subsidiaries of which include Bunnings. The deal includes not only financial investment, but also a supply of fertiliser to help drive the development of new on-call and night-shift resistant product lines.
Whether you're a hospital, a medical professional, or an investor, we believe that Grow Locum has the potential to change the face of medical staffing in Australia. Join us and be a part of something truly revolutionary.
________________